Mon

9:00am - 6:00pm

Tue

9:00am - 6:00pm

Wed

9:00am - 6:00pm

Thu

9:00am - 6:00pm

Fri

9:00am - 6:00pm

Sat

9:00am - 5:00pm

Sun

Closed
Mon

5:00am - 10:00pm

Tue

5:00am - 10:00pm

Wed

5:00am - 10:00pm

Thu

5:00am - 10:00pm

Fri

5:00am - 10:00pm

Sat

5:00am - 10:00pm

Sun

5:00am - 10:00pm

Climate Controlled
Indoor
Ground Floor Access

Enclosed Storage
Drive Up Secure Access

Climate Controlled
Indoor
Ground Floor Access

Enclosed Storage
Drive Up Secure Access

Enclosed Storage
Drive Up Secure Access

Climate Controlled
Indoor
Ground Floor Access

Climate Controlled
Indoor
Ground Floor Access

Enclosed Storage
Drive Up Secure Access

Climate Controlled
Indoor
Ground Floor Access

Climate Controlled
Indoor
Ground Floor Access

Enclosed Storage
Enclosed RV/Boat Storage
17 Ft Door Clearance

Enclosed Storage
Enclosed RV/Boat Storage
17 Ft Clearance
30 Amp

Enclosed Storage
Enclosed RV/Boat Storage
17 Ft Door Clearance
50% Off 2 Months
Hurry, only 2 left!

Enclosed Storage
Enclosed RV/Boat Storage
17 Ft Clearance
30 Amp

Enclosed Storage
Enclosed RV/Boat Storage
17 Ft Clearance
30 Amp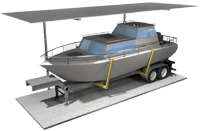 RV/boat Parking
Secure
Paved
Uncovered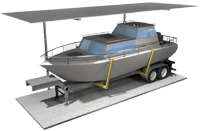 RV/boat Parking
Secure
Paved
Uncovered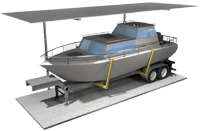 RV/boat Parking
Secure
Covered
20 Amp Power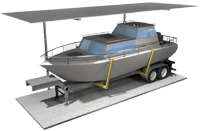 RV/boat Parking
Secure
Paved
Uncovered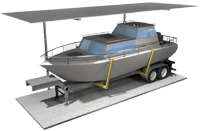 RV/boat Parking
Secure
Covered
20 Amp Power
Self Storage With All Aboard Storage in Palm Coast, FL
One of the fastest-growing Florida communities, Palm Coast has proven to be a wonderful place for people of all ages. However, when your house starts to get overcrowded and cluttered, it can be hard to live the peaceful Florida lifestyle. Optimize space in your home by renting a self storage unit in Palm Coast with All Aboard Storage!
You can find our storage facility right off Highway 100, a convenient stop on your way to work, the park, or the beach! Running out of room for your beach gear or wanting to save your home from being covered in sand? Stop by our storage location just seven minutes from Flagler Beach to drop off your sandy gear on your way home. More of a camping person? We're also just a short four-mile drive from Bulow State Park!
We are honored to serve many Palm Coast living communities, including:
Beach Village Apartments
Central Landings
Madison Green
Pine Place
The Windsor
Tuscan Reserve
And more!
Is our Palm Coast location a bit far from your home? You can find All Aboard Storage locations across the Sunshine State, with all of them offering affordable storage you can trust. Some of our other locations include:
Ormond
New Smyrna Beach
And more!
Storage Features and Amenities in Palm Coast
To ensure a convenient storage experience, we offer many Palm Coast storage options ranging in size from our smallest at 5×5 to our largest at 15×40. We also equip our units with many storage features to enhance your experience:
Climate-controlled storage
Drive-up access
Ground-floor access
RV, boat, and vehicle storage
Month-to-month rentals
Online payment options
And more!
Climate-Controlled Storage in Palm Coast, FL
Seasoned Floridians know that the heat and humidity here are no joke. Leaving sensitive items like leather and wood furniture, electronics, cosmetics, or collectibles in a non-climate-controlled space like a garage can cause irreparable damage. Instead of risking harm to your most prized possessions, tuck them away in our climate-controlled storage units equipped with air conditioning and heating.
Secure Storage Units in Palm Coast
It's understandable to worry about your belongings' security when you stow them away from home, but All Aboard ensures secure storage in Palm Coast. Our self storage facility in Palm Coast is fully fenced in with gated access and security cameras recording the premises, so you can rest easy knowing your goods are secure.
RV, Boat, and Vehicle Storage in Palm Coast, FL
With the variety of beautiful parks and the beach nearby, many Palm Coast residents own an RV or boat. While your home away from home makes road trips and adventures easier, finding storage for your trailer or boat can be difficult. Let us take care of storing your RV or boat in the offseason. We offer covered storage as large as 14×40 and uncovered parking as large as 14×70, so we can accommodate nearly any size RV or boat.
RV Storage Near Highway 100
Since our Palm Coast location is just a quick detour off Highway 100 for Palm Coast RV storage, it's easy to drop off and pick up your home on wheels whenever you need. We feature large RV parking spaces and enclosed storage units to best suit your needs.
Boat Storage Near the Matanzas River
The nearby Matanzas River is a fisher's paradise for boat owners in Palm Coast. However, when you get home from your fishing trip, you may notice you don't have anywhere to put your boat while you aren't using it. With our Palm Coast boat storage facility less than five minutes away from the River and Custer Park, stowing away the boat after day trips to the river is a cinch.
Rent Self Storage With All Aboard Storage on State Route 100 East
Here at All Aboard Storage, we're here to help clear the clutter with our Palm Coast storage units! Give us a call or fill out a contact form today! Or stop by our office at 6372 State Rte 100 during our office hours, Monday-Friday from 9:00 a.m. to 6:00 p.m. or Saturday from 9:00 a.m. to 5:00 p.m.
Not sure what size storage unit you need? Our helpful size guide can help you picture each of our different sizes, or our space estimator can calculate the perfect size storage unit for you! For more information, check out our FAQ and our blog!
Features & Amenities
Every storage feature is designed from scratch against standards forged from years of experience in the self storage industry. The result is a high quality consistent customer experience you can count on.
20 & 30 Amp Electric Available
24 Hour Video Surveillance
All Major Credit Cards Accepted
Dollies and Carts Available