About Us
Welcome to All Aboard Storage
We now have 27 locations throughout Florida! Our first location was our Port Orange location in Volusia County back in 1983.
We pride ourselves on our ability to foster a close relationship with all our customers — you aren't just another dollar sign to us! No wonder we've been voted the No. 1 storage facility by the Daytona Beach News-Journal's Reader's Choice Awards for over 20 years.
All Aboard Storage is a division of All Aboard Properties. For more than 50 years, All Aboard Properties has been committed to providing the Daytona Beach/Port Orange community with better places to live, work, shop and celebrate the special moments in life.
Improving our community and the lives of the people who live in it is important to us, because we live here, too. The properties we build and manage and the services we offer enrich the lives of the people we do business with, and those people are our friends and neighbors.
All Aboard Storage is a proud owner of StorageFront.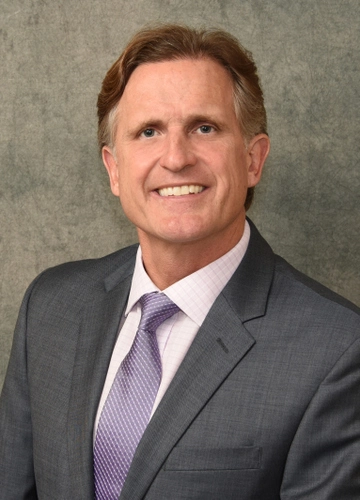 Andy Clark – President / CEO
On Board Since the Beginning
Born amid the sun-kissed shores of Daytona Beach and raised in the vibrant community of Port Orange, Andy Clark's journey has been nothing short of captivating.
Throughout his high school years at Spruce Creek High, Andy's adventurous spirit found expression as the vice president of the school's surf club. Simultaneously, he honed his skills at the Publix bakery, a testament to his dedication and willingness to work hard.
Andy's academic pursuits took him to Daytona Beach Community College, now known as Daytona State College, where he earned his Associate of Arts Degree in 1983. While there, his passion for journalism led him to become the assistant editor of the college newspaper, showcasing his flair for storytelling and communication.
A thirst for knowledge and ambition led Andy to the prestigious University of Florida, where he graduated with honors in 1986 with a Bachelor of Science in Public Relations. All the while, he served as a paid teacher's assistant in the College of Communication, earning recognition for his dedication and hard work.
An early taste of professional life came through internships at a CBS affiliate in Miami and the renowned Sandler and Travis law firm. These experiences served as stepping stones to the diverse and illustrious career that lay ahead.
Not content with a singular path, Andy became a licensed Building Contractor in the State of Florida in 1986, diversifying his skills and expertise. He also ventured into the world of real estate, becoming a licensed salesperson. Yet, throughout these endeavors, his heart remained tied to his father's construction, development, and mobile home sales company, MPC Builders. From the tender age of 12, Andy toiled alongside his brothers, sowing the seeds of leadership that would eventually lead him to become the General Manager of MPC Builders.
Beyond his professional commitments, Andy immersed himself in a world of thrilling experiences. A certified SCUBA diver since 1978, he explored the depths of the ocean with wonder and awe. And in the skies, he soared as a Private Pilot from 1987, later achieving Multi-engine Land and Sea qualifications, as well as an instrument rating, mastering the freedom of flight.
Embracing a spirit of community and service, Andy has actively contributed to various Chambers of Commerce. He has served on the Board of Directors of both the Port Orange/South Daytona Chamber of Commerce and the Halifax Area Chamber of Commerce, making a tangible impact on the local business landscape. Recognized for his contributions, he was honored as the Business Person of the Year in 2006.
As a true believer in the power of community banking, Andy played a pivotal role as an Organizer-Director of the Sunshine State Community Bank, fostering economic growth and financial well-being for those around him.
Not one to be confined by boundaries, Andy explored the realm of literature, authoring the captivating book, Crash & Learn, leaving an indelible mark on readers and fellow authors alike.
Amidst this whirlwind of achievements and pursuits, Andy became the devoted husband of Molly in 1993. Together, they embarked on a journey of raising three wonderful children and embracing the joys of being grandparents to two cherished grandchildren.
The story of Andy Clark is one of an unwavering thirst for knowledge, a daring spirit of exploration, a commitment to community, and a heart filled with love. With every chapter of his life, Andy continues to inspire those around him, leaving an enduring legacy that will be celebrated for generations to come.