How To Store Your Boat During the Off-Season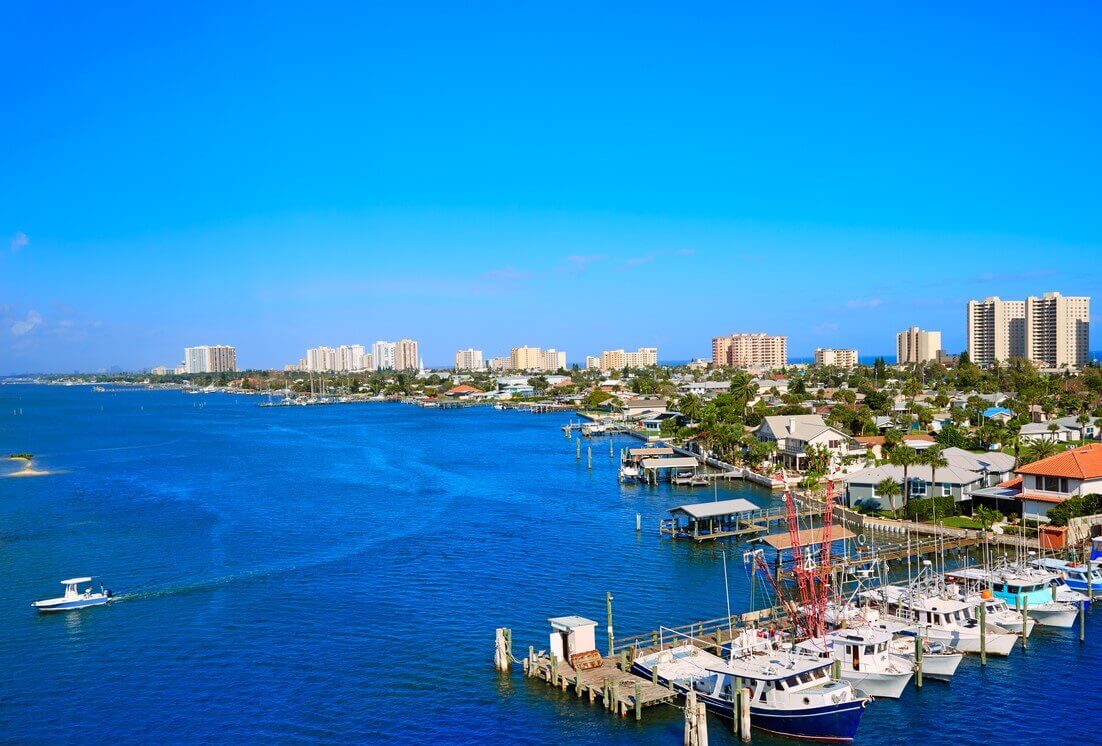 As the cooler months approach with Autumn on its way, consider storing your boat in a self storage unit. Our vehicle storage units at All Aboard Storage can help you save space at home, keep your boat clean and protected from the elements, and ensure flexible accessibility in case the weather warms up for a weekend. Keep reading to learn more about boat storage ideas, how to prepare your boat for winter, and how All Aboard Storage can help provide you with convenient and affordable boat storage units.
Steps for Boat Winterization
Preparing your boat for winter storage is essential to protect it from the harsh elements and maintain its condition. Before storing your boat in a storage unit, here are the steps to ensure it stays in good condition when you're ready to take it out again.
Step One: Clean Your Boat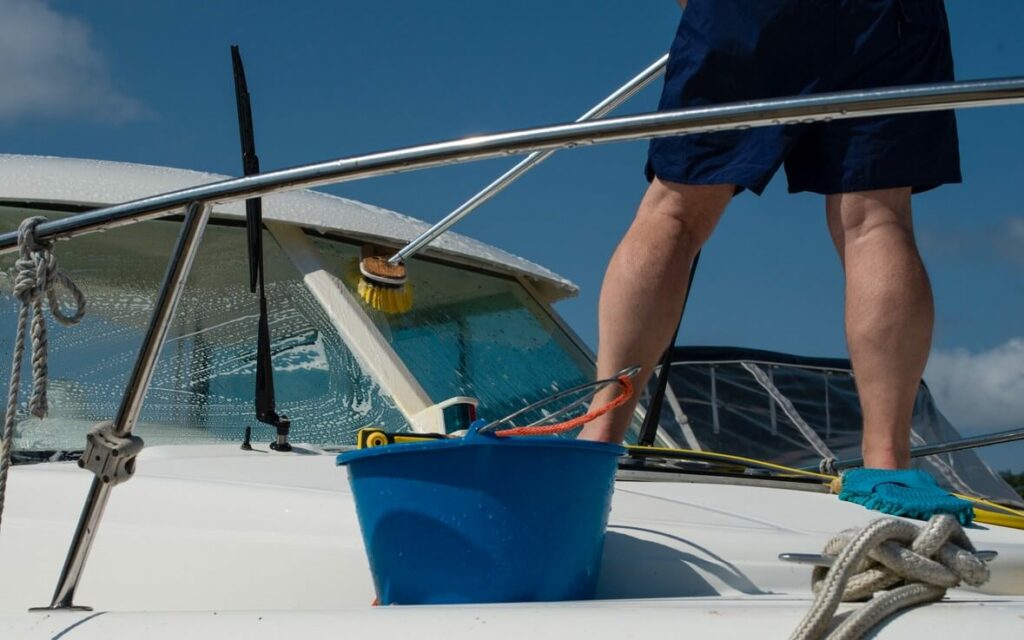 To prepare your boat for storage, you first want to clean the interior and exterior. Inside, you must remove any food or crumbs and inspect for any critters that may already be creeping around. If storing outdoors, remove canvas tops, cushions, and other fabric items and keep them in a dry place. Remove dirt, debris, and salt to prevent mold and corrosion.
Step Two: Maintain the Engine and Fuel System
To winterize your boat's engine and fuel system to prevent damage, change the oil and oil filter and replace other fluids if necessary. You should also stabilize the fuel by adding a fuel stabilizer to the gas tank to prevent fuel degradation. Run the engine to ensure stabilized fuel reaches the engine components.
Step Three: Drain the Water Systems
Drain all water from tanks, pipes, pumps, and other water systems to prevent freezing and damage. Add antifreeze to plumbing lines to protect them from low temperatures.
Step Four: Maintain the Battery
For this step, you can remove the boat's batteries and store them in a cool, dry place or disconnect them. If you choose to disconnect the batteries, be sure to charge them during storage.
Step Five: Cover Your Boat
No matter if you are utilizing enclosed boat storage or outdoor boat storage, it's essential for you to cover your boat with a sturdy, breathable boat cover to protect it from snow, rain, and UV rays. Ensure it's secure and tied down to stay on throughout storage.
Boat Storage Unit Solutions
After preparing your boat for long-term storage, you can seek boat storage units that fit your needs. At All Aboard Storage, we provide boat storage solutions that accommodate all types of boats with outdoor and enclosed boat storage solutions in various sizes. We also offer temperature-controlled units that provide extra protection for your boat.
Boat Storage Features
We go the extra mile to provide our customers with convenient boat storage features and amenities to make your boat storage experience a piece of cake. Our rentals are on a month-to-month basis, making it easy and flexible to store your boat long or short if needed. Are you worried about missing a payment? Worry no more!
When you opt into our auto-pay option, you can have your fees deducted from your credit or debit card monthly and never miss a payment again. Additionally, our storage facilities are fully fenced, monitored with 24-hour surveillance, and secured with an individualized gate code to provide peace of mind while you are away.
Boat Storage Tips
Here are some boat storage tips that will set you up for success:
Measure your boat's dimensions before picking a boat storage unit size.
Leave cabin hatches and other openings open to allow for ventilation and prevent moisture buildup.
Periodically visit your storage unit to inspect the boat and address any issues.
Be sure to consult your boat's manual and consider the specific needs of your boat when preparing for winter storage.
Remove valuable electronics and equipment to prevent theft and damage.
Store Your Boat with All Aboard Storage
After a long summer of boating, fishing, and other exciting water activities, store your boat in a storage unit with All Aboard Storage. Between our friendly staff, affordable rates, and wide selection of boat storage units, you will have a smooth and hassle-free experience with us! To get started, find an All Aboard Storage facility near you and rent your storage unit online today!
More From All Aboard Storage