Organize Your Seasonal Fall and Winter Items Now to Prevent Clutter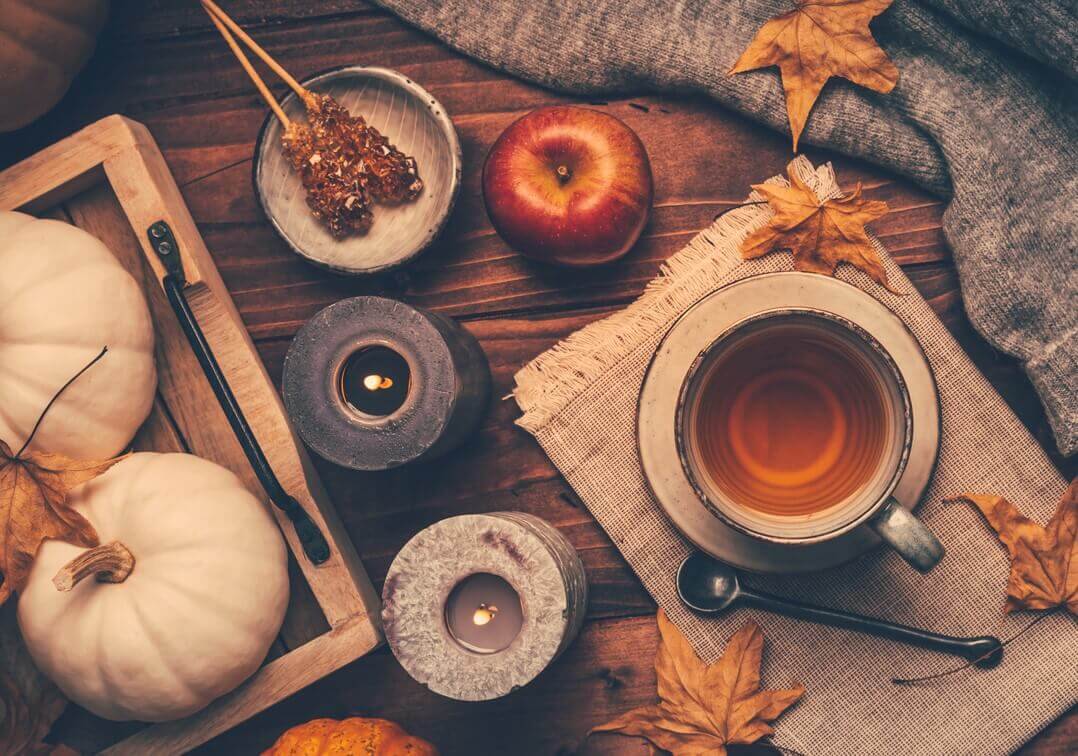 As we wait patiently for the leaves to change and the air to become crisper and colder, there are many things we can do to prepare our home for the seasonal decorations that will become scattered throughout every room. When it comes time to replace the bright yellows and blues with warmer oranges and greens, we must also remember that an organized home is a happy one.
To keep your head on straight throughout the last part of the year, we recommend getting a jump-start on your seasonal decor organization. After all, you don't want to be searching for plastic pumpkins all October long just to find them after the New Year. With our list of tips and tricks for decluttering your home during the fall and winter, you will have plenty of space for all your favorite decorations.
Benefits of Decluttering Your Home
Decluttering your home in preparation for fall and winter can provide you with many benefits, including:
Lower stress levels. Clutter has been proven to increase your mental load and cause unnecessary stress and anxiety. Decluttering your home at any point in the year can decrease your stress levels and allow you to have a more relaxed lifestyle.
Additional space for furniture. The more you declutter, the more space you'll have for furniture, clothes, sports equipment, and any other items you might need.
More polished look. Depending on how out of control your storage organization system has become, decluttering your home could make your place look much more put together. Without all the clutter, guests may even notice your design choices.
Tips for Creating a More Organized Home This Fall and Winter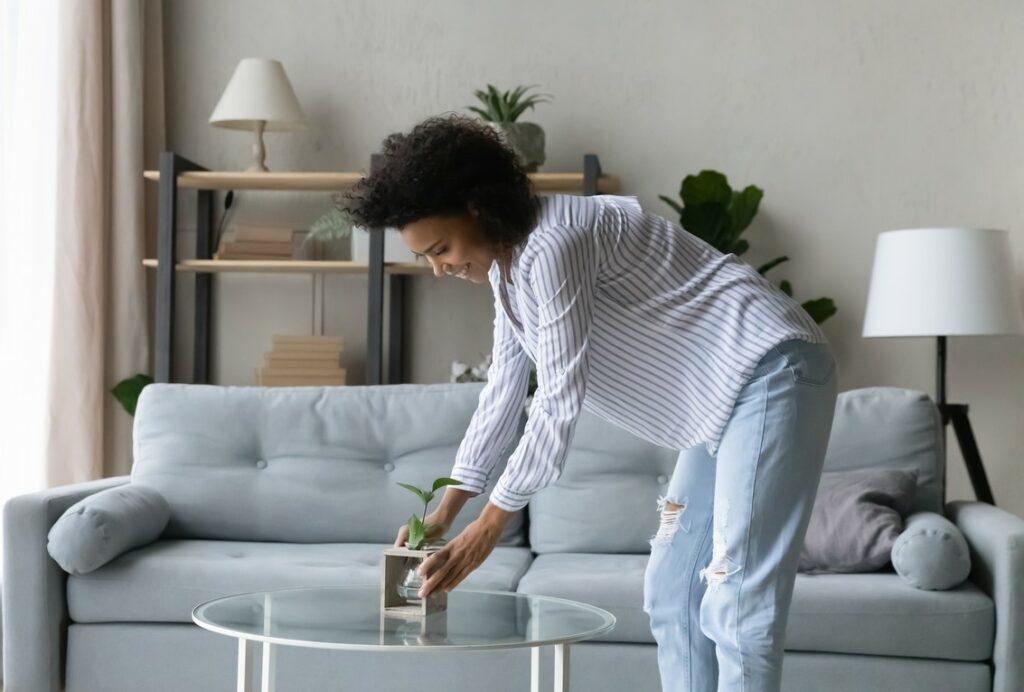 With the many holiday parties that inevitably pop up in the fall and winter, it can make this time of year incredibly stressful. As you make your way through the holiday season, you'll want to decrease the stress by learning how to declutter your home when you're overwhelmed. With the following tips, you'll be on your way to a stress-free life and a clean home in no time.
Invest in the Proper Home Organization Tools
One of the first and most important steps in clearing the seasonal clutter in your home is to purchase all the proper at-home organization tools. First, you'll need plastic bins to help protect your decorations from dust accumulations and potential water damage, depending on where they will be stored.
We also recommend purchasing tall, skinny shelves you can easily place in a closet, attic, basement, or spare bedroom. These shelves will be perfect for stacking plastic bins and other boxes filled with decorations. You should also invest in holiday light storage wraps to prevent your lights from becoming tangled in a storage bin. However, to save money, you can also wrap them around a piece of cardboard.
Make Fall Cleaning the New Spring Cleaning
While most will heavily clean their homes the minute spring rolls around, there is just as much cleaning to do right before the holiday season. Check every room for items and clothes that are not being used anymore, and donate what you can. This will create additional storage space for your decorations and allow you a fresh start to the season.
We also recommend dedicating an entire weekend to dusting, vacuuming, and general cleaning. This will allow each surface in your home to be prepped and ready for all the fake leaves, pumpkins, Christmas lights, and trees you can find.
Create Interchangeable Decorations
While many decorations are specific to a season or holiday, there are times when you can create decorations that change with the seasons. This will save you time and money as you turn one decoration into many.
One option is to create a sign that hangs on your wall or your door with a saying that will allow you to use one of the letters as a symbol of the holiday. For example, if you create a welcome sign, you can easily change the "o" out for a pumpkin, snowflake, Easter egg, and so much more. There are plenty of ways to create DIY, fun, holiday signs.
Another option is to purchase small wooden blocks from your nearest craft store, along with paint and any stencils you may need. Decide how many blocks you will use (we recommend four to six), and write a letter on each side of the block that will correspond with the other blocks to spell out a word. Do this for all six sides of your blocks, and you'll have six new seasonal decorations!
Rent a Storage Unit for Increased Space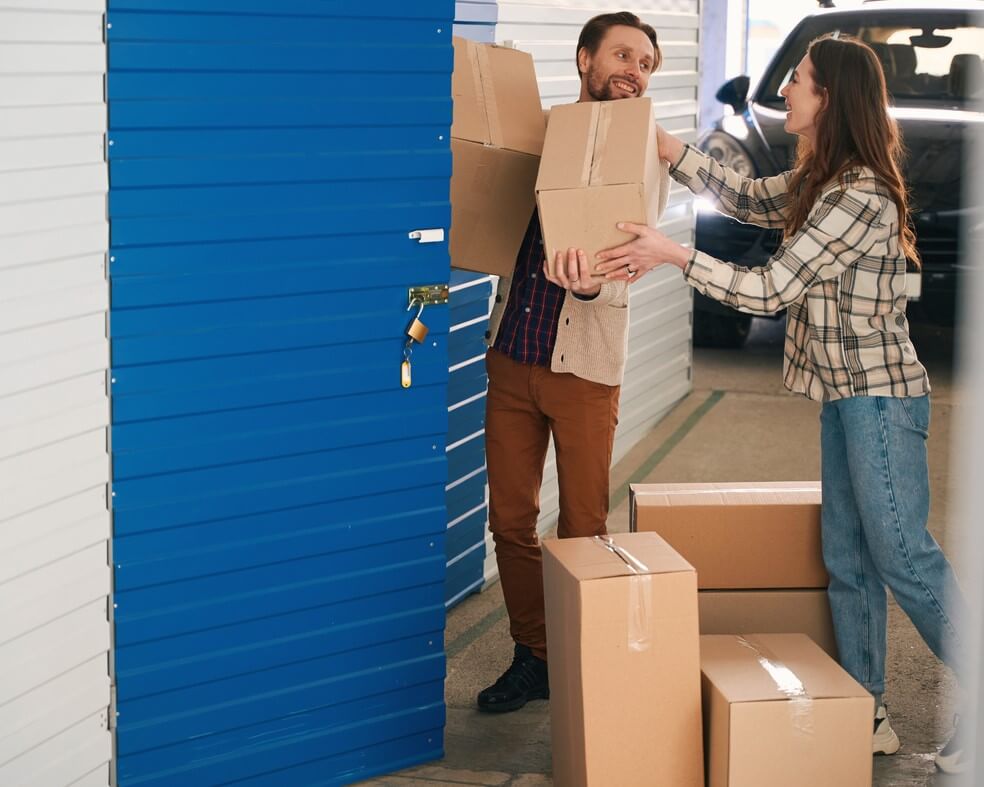 Even with all the organizational tips in the world, sometimes, you just need another place to store all your personal items. Self storage is just the solution you need for fall and winter decorations and other personal items.
Not only will your stress level decrease once you begin clearing out items from your home, but you'll also be able to host all the holiday parties you want with the additional space. Storage units also come in a variety of sizes and are convenient to use, so you can access your items whenever you need them.
Organize Your Home This Fall and Winter With Self Storage Solutions at All Aboard Storage
When you need a convenient and affordable place for all your fall and winter decorations, visit your nearest All Aboard Storage facility today. Our state-of-the-art storage units provide an easy storage solution all year long. Rent or reserve your unit online or over the phone today.
More From All Aboard Storage