Mon

9:00am - 6:00pm

Tue

9:00am - 6:00pm

Wed

9:00am - 6:00pm

Thu

9:00am - 6:00pm

Fri

9:00am - 6:00pm

Sat

9:00am - 5:00pm

Sun

Closed
Mon

5:00am - 10:00pm

Tue

5:00am - 10:00pm

Wed

5:00am - 10:00pm

Thu

5:00am - 10:00pm

Fri

5:00am - 10:00pm

Sat

5:00am - 10:00pm

Sun

5:00am - 10:00pm

Climate Controlled
Indoor
Ground Floor Access

Climate Controlled
Indoor
Ground Floor Access

Climate Controlled
Indoor
Ground Floor Access

Climate Controlled
Indoor
Ground Floor Access

Climate Controlled
Indoor
Ground Floor Access

Climate Controlled
Indoor
Ground Floor Access

Climate Controlled
Indoor
Ground Floor Access

Climate Controlled
Indoor
Ground Floor Access

Climate Controlled
Indoor
Ground Floor Access

Enclosed Storage
Elevated
Secure Access

Climate Controlled
Indoor
Ground Floor Access

Climate Controlled
Indoor
Ground Floor Access

Climate Controlled
Indoor
Ground Floor Access

Climate Controlled
Indoor
Ground Floor Access

Climate Controlled
Indoor
Ground Floor Access

Climate Controlled
Indoor
Ground Floor Access

Climate Controlled
Indoor
Ground Floor Access

Climate Controlled
Indoor
Ground Floor Access

Enclosed Storage
Elevated
Secure Access

Enclosed Storage
Elevated
Secure Access

Loft/file Self Storage
Loft File Storage with Speed Racks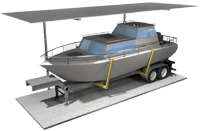 RV/boat Parking
Outdoor Parking
Didn't find your unit? Try these nearby locations
Storage in Port Orange, FL Near Highway 421 with All Aboard Storage
Self storage is a great solution to a cluttered home, a tight moving timeline, or seasonal items that take up too much space. When you need self storage in Port Orange, turn to All Aboard Storage. With self storage units and options for car, boat, and RV storage in Port Orange, the search is over for great self storage near you.
You'll find our Port Orange storage facility off of S. Nova Rd, or FL-5A. We're next to Waffle House and Auto Zone, a half mile from Memorial Park, and one mile away from Silver Sands Middle School. We're a premiere self storage location for residents of many neighborhoods, including:
Gatewood
Brandy Hills
Sandlewood Estates
Dunlawton Hills
Sleepy Hollow
Countryside Commercial
And more!
Storage Options and Amenities in Port Orange
Here at All Aboard, we want to ensure that you have a convenient self storage experience. That's why we offer several different storage types, from self storage units to RV, boat, and vehicle storage options. We're also excited to offer many storage amenities for our valued tenants, including:
Temperature-controlled storage
Secure storage units
Online bill pay
Boxes & supplies on-site
Interior storage
Fenced & gated storage facility
Security cameras
Secure Self Storage in Port Orange
We take security seriously here at All Aboard. You'll be able to rest easy knowing that our facility is equipped with a fully fenced perimeter, gated access, and video surveillance. All Aboard is the place to go for secure self storage in Port Orange.
Climate Controlled Storage in Port Orange
Those who have lived in Florida for a while know how hot and sunny it can get. Keeping cool can be challenging enough, but consider how much damage extreme temperatures can do to your valuables as well. Delicate items like musical instruments, electronics, leather goods, wooden furniture, and artisan goods need to be stowed in a climate-controlled space.
That's where the experts at All Aboard Storage come in. Our climate-controlled storage units will keep your belongings cool with air conditioning even when it's scorching hot outside. This can help prevent fading, discoloration, warping, and more.
Vehicle Storage Options in Port Orange
The driveway and garage can fill up quickly when your family owns multiple cars. All Aboard proudly offers secure vehicle storage in Port Orange so you don't have to worry about extra cars taking up much needed space. We can help you stow extra collector cars or road trip vehicles for as long as you need with convenient month-to-month storage.
Boat Storage Options in Port Orange
Having the Halifax River and the beach nearby makes owning a boat in Port Orange a fun and rewarding experience, but finding space to store it isn't so enjoyable. Our options for boat storage in Port Orange can help get your boat off of your hands and out of your driveway or street. When it's time for your next excursion, simply make a quick stop and pick up your watercraft any time with our 24-hour storage access.
If our Nova Rd. storage facility isn't close to you, you can find more RV and Boat Storage in Port Orange, FL with All Aboard.
RV Storage Options Near Highway 421
The family adventures that come with RVs should not be hindered by the stress of storing your ride. Instead of worrying about where your RV will be stored, utilize our convenient RV storage in Port Orange. You can drop off your RV at our facility on your way home and pick it up again on your next trip since we are just minutes away from Highway 421.
You can find even more RV Storage in Port Orange, FL nearby if our Nova Road facility fills up!
Rent Self Storage Today with All Aboard Storage Near Highway 421
All Aboard provides secure storage in Port Orange for your needs. You'll always be close to your belongings when you rent one of our self storage units near Highway 421. Check out our list of frequently asked questions for more info. Find the right size storage unit for you with our space estimator and size guide. Need more help? Call our friendly staff and they'll answer any further questions.
Features & Amenities
Every storage feature is designed from scratch against standards forged from years of experience in the self storage industry. The result is a high quality consistent customer experience you can count on.
24 Hour Video Surveillance
All Major Credit Cards Accepted
Commercial Space Available
Dollies and Carts Available