Mon

9:00am - 6:00pm

Tue

9:00am - 6:00pm

Wed

9:00am - 6:00pm

Thu

9:00am - 6:00pm

Fri

9:00am - 6:00pm

Sat

9:00am - 5:00pm

Sun

Closed
Mon

5:00am - 10:00pm

Tue

5:00am - 10:00pm

Wed

5:00am - 10:00pm

Thu

5:00am - 10:00pm

Fri

5:00am - 10:00pm

Sat

5:00am - 10:00pm

Sun

5:00am - 10:00pm

Climate Controlled
Indoor
Elevator Access

Climate Controlled
Indoor
Elevator Access

Climate Controlled
Indoor
Elevator Access

Climate Controlled
Indoor
Ground Floor Access

Climate Controlled
Indoor
Elevator Access

Enclosed Storage
Drive Up Secure Access

Climate Controlled
Indoor
Elevator Access

Enclosed Storage
Elevated
Secure Access

Climate Controlled
Indoor
Elevator Access

Climate Controlled
Indoor
Ground Floor Access

Climate Controlled
Indoor
Ground Floor Access

Climate Controlled
Indoor
Ground Floor Access

Climate Controlled
Indoor
Elevator Access

Climate Controlled
Indoor
Ground Floor Access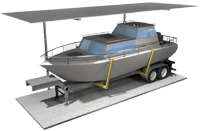 Paved RV/boat Parking
Outdoor Parking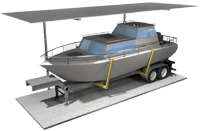 Paved RV/boat Parking
Outdoor Parking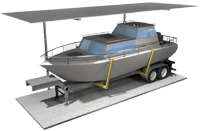 Paved RV/boat Parking
Outdoor Parking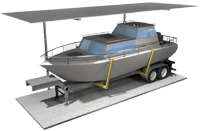 RV/boat Parking
Outdoor Parking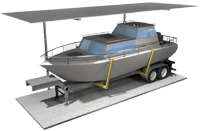 Paved RV/boat Parking
Outdoor Parking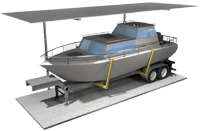 Paved RV/boat Parking
Outdoor Parking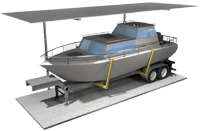 Didn't find your unit? Try these nearby locations
Self Storage on the Halifax River With All Aboard Storage
When you need some additional space for the things you just can't keep at home or work, come to All Aboard Storage. We offer a wide variety of affordable storage units in Ormond Beach, FL, with options available in many shapes and sizes. Our units come equipped with amenities like climate-controlled storage and advanced security technology to guarantee you're satisfied whether you're looking for personal storage or commercial storage in Ormond Beach.
Our Ormond Beach storage facility on West Granada Boulevard is located conveniently right in the middle of town. We're directly next to Jimmy John's, Ace Hardware, KFC, and Wendy's, and we're just down the road from Dollar Tree, Frida's Mexican Restaurant, Wawa, Office Depot, Winn-Dixie, and the Upperline Health building. We're also less than 20 minutes away from the campuses of Bethune-Cookman University and Daytona State College, which makes us a popular choice for student storage in Ormond Beach.
We strive to serve the entire Ormond Beach community and the many neighborhoods within it, including:
La Vega Ormond
Sweetser Ormond
Beldens Melrose
McNary
Riparian Park
King's Crossing
Hammock Trace
Cherrywood
Ormond Heights Park
Ready to get started? Begin the process of finding the perfect self storage unit in Ormond Beach for you by giving us a call today or exploring our available units online!
Storage Units in Ormond Beach, FL
All Aboard Storage is committed to providing the best Ormond Beach self storage possible for all our tenants, whether you're renting a month-to-month storage rental in Ormond Beach or a long-term space.
We offer more than a dozen sizes of storage units to choose from that can accommodate those looking for furniture storage, vehicle storage, or storage during a move. Use our size guide and space calculator to calculate how much space you need to rent.
Secure Storage Units in Ormond Beach
We know you may feel a little anxious when leaving your belongings in a storage unit, but when you rent from All Aboard Storage, you won't have to worry. Our self storage facility in Ormond Beach has several state-of-the-art security measures to provide total peace of mind. All our storage units are located indoors, and you must either use our keypad or pass through our lobby to gain access. We also have cameras recording the premises at all times to add to our overall Ormond Beach secure storage experience.
Climate-Controlled Storage Near Granada Boulevard Bridge
Florida's year-round sunshine and warm temperatures are no doubt enjoyable, but did you know they can actually cause serious harm to your belongings?
To help make sure your belongings are protected, rent one of All Aboard Storage's climate-controlled storage units in Ormond Beach, FL. These spaces are kept within a more consistent range of temperatures to help prevent discoloration, warping, and more.
Climate-controlled storage in Ormond Beach is a particularly wise investment for anyone looking to store fragile things or items made of sensitive materials, including:
Wooden or leather furniture
Books and documents
Electronics
Vinyl records
Musical instruments
Anything made of leather or lace
And more
Boat and RV Storage Deals in Ormond Beach, FL
If you're like many other Floridians who enjoy the outdoors, you may run into some trouble finding space for all your vehicles. Thankfully, All Aboard Storage is here to help. We offer several options for vehicle storage in Ormond Beach, FL, with a handful of outdoor parking spaces available. Our facility is located on West Granada Boulevard, making us an easily accessible pick for anyone searching for Ormond Beach vehicle storage.
Convenient Boat Storage Near the Halifax River
There are few better ways to spend a weekend or a day off than by hitting the open water for fishing, swimming, or just floating under the sun. But once you return home, finding space to keep your boat stowed away can be tough.
All Aboard Storage offers several options for boat storage in Daytona Beach that can help you securely keep your boat waiting on dry land until your next adventure. Our facility is located less than a mile away from the Halifax River and is close to other outdoor attractions such as Lake George, Lake Monroe, and the Atlantic Ocean.
RV and Car Storage Between Highway 1 and Highway 40
Finding space for multiple vehicles at home is tough, especially if one or more of those is extra large. All Aboard Storage offers options for RV storage in Ormond Beach and car storage in Ormond Beach that can help you create space at home and keep your rides ready for their next trip out. Whether you're working on a fixer-upper, have inherited a car from a family member, or have a recreational vehicle you take out on weekends, we've got you covered. Since we're right off Highway 1 and Highway 40, we guarantee you'll have no trouble getting in and out of our facility.
Rent a Storage Unit Today With All Aboard Storage in Ormond Beach, FL
Free yourself from the space-related stress causing you trouble and rent from All Aboard Storage. We offer many options for affordable Daytona Beach storage with units designed to help students, families, businesses, and more find the extra room they need. If you can't find what you need here, check out our other storage facilities in Ormond Beach:
Still interested in knowing more? Look through our FAQ and blog for additional info. Once you're ready to get started, give us a call or rent or reserve your Ormond Beach self storage space online today!
Features & Amenities
Every storage feature is designed from scratch against standards forged from years of experience in the self storage industry. The result is a high quality consistent customer experience you can count on.
24 Hour Video Surveillance
All Major Credit Cards Accepted
Dollies and Carts Available